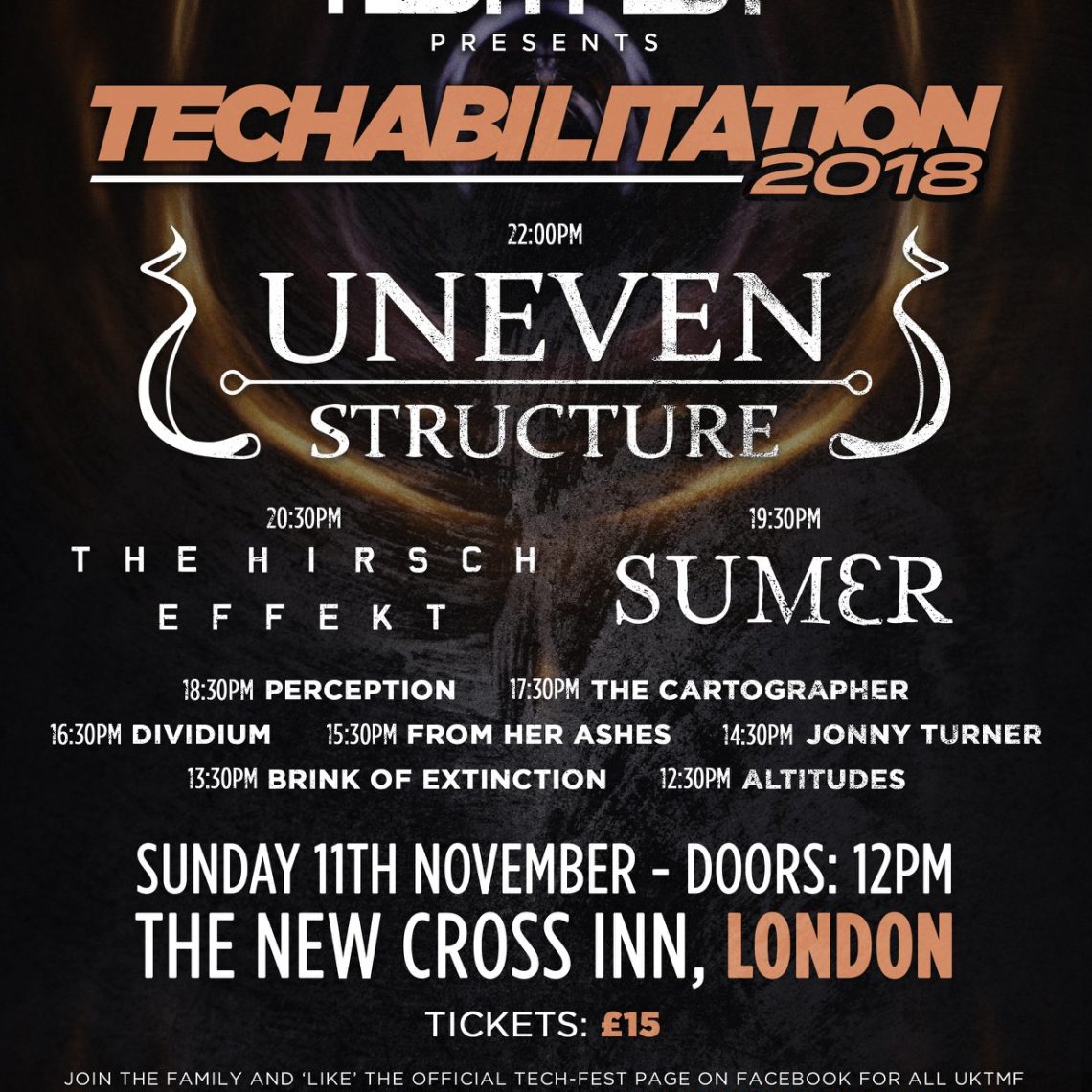 UK TECH-FEST announces TECHABILITATION 2018
29th August 2018
After the biggest, most successful UK Tech-Fest to date, the festival's annual TECHABILITATION will return to London on 11 November, taking place at The New Cross Inn.
The event will see performances from an array of Tech-Fest alumni and new talent including headliners Uneven Structure, The Hirsch Effekt, Sumer, Perception, The Cartographer, Dividium, From Her Ashes, Jonny Turner, Brink of Extinction and Altitudes.
 
About UK TECH-FEST:
Following the huge success of the first Tech-Fest selling out in 2012, UK TECH-FEST went outdoors in 2013 hosting headliners Scar Symmetry, Veil Of Maya and TesseracT. 2014 saw Tech-Fest move to the prestigious Newark Showground hosting Sikth's second show after their reunion, and the following year Tech-Fest 2015 hosted an exclusive UK appearance from Decapitated. UK TECH-FEST 2016 – The Fifth Anniversary – was a milestone in this festival's career, by far their biggest and best edition to date hosting Animals As Leaders and exclusive appearances from Between The Buried And Me and Protest The Hero. UK Tech-Fest 2017 had its heaviest line-up to date, and 2018 has its largest ever attendance.
Now in its 3rd year,Techabilitation is an annual all-dayer in London that showcases new tech talent and plays host so some of the best bands in the scene.