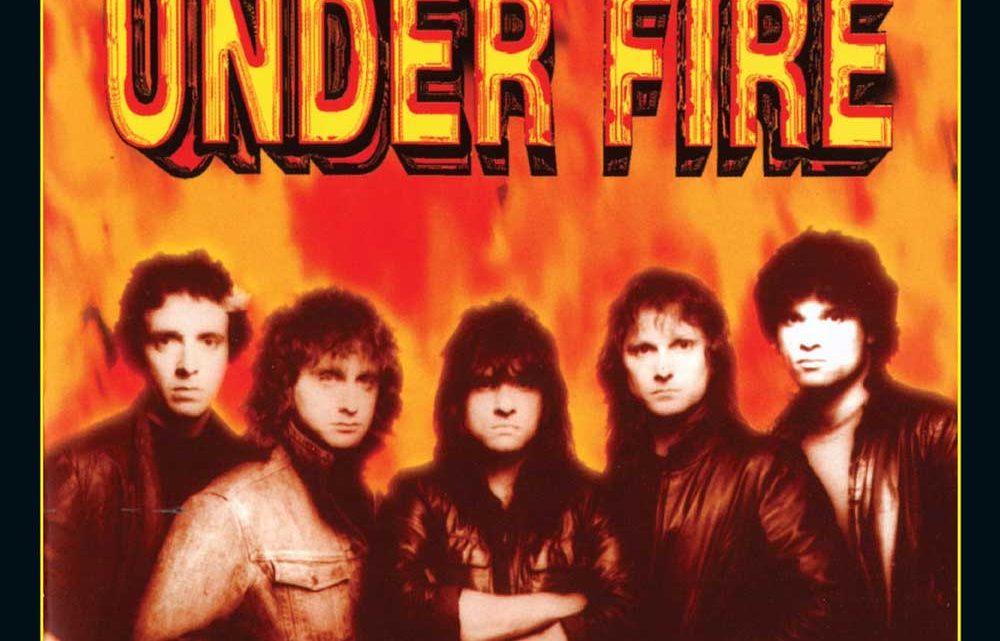 Under Fire: Under Fire, 2CD Expanded Edition
2nd March 2019
How did I miss Under Fire 1st time around? Oh, I remember now, I was a thrash/punk kid and ignored anything that looked like it wasn't. I was (& still am a bit) THRASH OR DIE. I do remember getting it back in the day as part of a tape trade but never played it.
Now I have more of an appreciation of all that was hair/AOR/MOR or just not heavy enough. I wouldn't say I was a fan, just less elitist (if there is such a thing).
Under Fire are firmly in the realms of bands such as Pride, Tyketto, Journey, Boston and other bands of an AOR moniker.
Under Fire finally gets a European release and expanded to 2 discs consisting of tracks that weren't on the original release and features a couple of tracks with Paul Shortino (King Kobra and Rough Cutt) on vocals which I have to say are incredible. (I'm  a fan of the guys voice anyway).
The album has been given a massive makeover with being remastered. Couple that with a booklet that features not just the lyrics but a brilliant essay written by the oracle of all things rock and metal, Malcolm Dome.
This album is not going to be for EVERY AOR fan as it has more cheese than a Margarita Pizza. But the musicianship is superb.
Score 7/10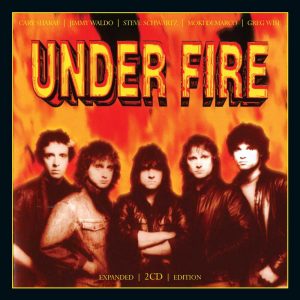 DISC ONE: UNDER FIRE
1. NO MORE HEARTACHES
2. CRAZY FOR LOVE
3. HEART IN PAIN
4. ROLLING DOWN THAT ROAD
5. LOVE YOU ONE MORE TIME
6. HOLD OUT
7. BURNING DESIRE
8. CROSSFIRE
9. ALWAYS ON THE RUN 10.WHEN YOU FEEL LONELY
DISC TWO: BONUS TRACKS
1. I WANT OUR LOVE TO BE STRONG
2. MIRACLE
3. LONG & LONELY NIGHTS
4. LOVE FOR THE MOMENT
5. STRANGERS (PAUL SHORTINO VOCALS)
6. WHERE WERE YOU (PAUL SHORTINO VOCALS)
7. GET IT RIGHT
8. I CAN'T TELL YOU WHY
Label
HNE Recordings
Release Date
22nd March 2019
To purchase the album, click HERE