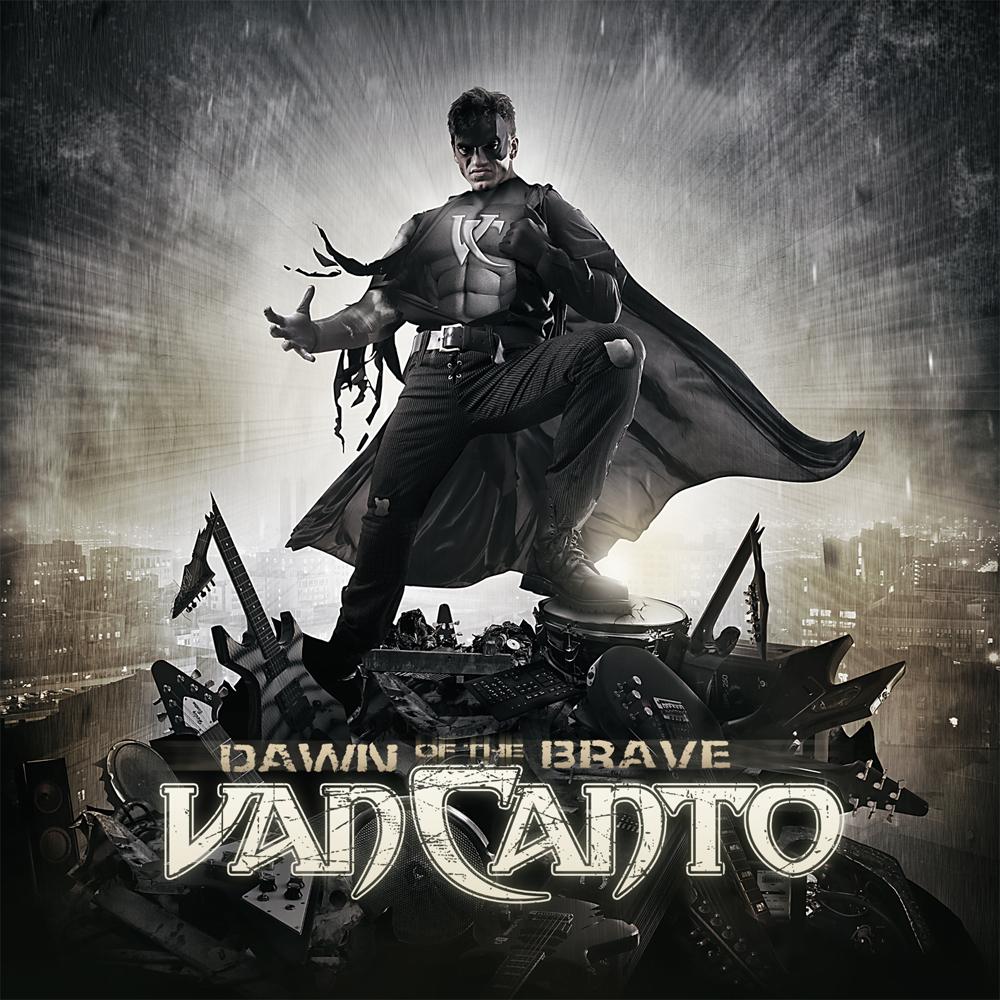 Van Canto – Dawn of the Brave
20th February 2014
Sadly this album is being reviewed after the album has been released, will be a few like this coming up am sad to say. Anyway back to the task at hand and the lovely people at NAPALM RECORDS have given us some new albums to review and I thank them from the bottom of my blackened heart. Up first is German acappella band VAN CANTO with their 5th release "Dawn Of The Brave", for the people that don't understand acappella means just vocals (simple terms). However VAN CANTO has a slight twist on this as they use an actual drummer instead of using vocal percussion or beatboxing. Apart from the drummer VAN CANTO is made up of 5 vocalists, with Dennis "Sly" Schunke and Inga Scharf doing the lead vocals and the remaining 3 vocalists (Ross Thompson, Stefan Schmidt & Ingo "Ike" Sterzinger) all supplying the music (along with drummer Bastian Emig).
I will be blunt…did this sound like a release I would be looking forward to? Well no it wasn't, I was a little sceptical about how this would work if am being honest!!! However I was slightly surprised by this album, yes it is a little repetitive later on but boy do these Germans have some talent? On some songs ('The Awakening' and 'Unholy') you would think you are listening to a proper guitar and bass but it's actually vocals all the way (apart from the drums). Most songs are reminiscent of symphonic & power metal in their structure and delivery and are quite mesmerizing and the three vocalists who handle all the "instruments" really do need recognition as they will have you hooked, even if it's to just listen to the real instrument like vocalization they produce. The shining light in VAN CANTO though is female vocalist Inga Scharf as she has a majestic voice, although vocalist Dennis "Sly" Schunke is also extremely talented, and the songs she is main vocalist on are very captive ('The Awakening', 'Into The West'). However they do venture from the symphonic & power metal style as shown on 'Steelbreaker' which is hard rock in the vein of AC/DC and ballads in the vein of 'Into The West' and add variation to VAN CANTO sound. However there strength is easily in the power metal genre and it's a joy to listen to.
The four cover songs on this album are all outstanding, especially 'Holding Out For A Hero' and 'Into The West' (from Lord of the Rings) and will have you singing along, tapping your feet and banging your head (admit it you always wanted to sing Final Countdown or Holding Out For A Hero, but wanted to do it a bit more metal than the original release???).
As mentioned earlier the album does get a little repetitive later on (yes just like me) and some people will automatically hate VAN CANTO for what they do and stand for, I've done my research and seen the negative comments on forums you naughty lot. However I would highly recommend that you give this album ago and you might end up enjoying it and being intrigued with the band like I was. Will I listen to the whole album over and over again in future years? Truthfully, probably not but I will definitely listen to a few of the songs from this album over and over as they are a welcome refreshing change.
[box_dark]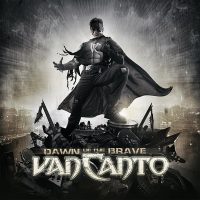 ALBUM INFO
Track Listing:
1… Dawn of the Brave
2… Fight For Your Life
3… To The Mountains
4… Badaboom
5… The Final Countdown (Europe cover)
6… Steelbreaker
7… The Awakening
8… The Other Ones
9… Holding Out For A Hero (Bonnie Tyler cover)
10… Unholy
11… My Utopia
12… Into The West (Annie Lennox Cover)
13… Paranoid (Black Sabbath cover)
LABEL – Napalm Records
RELEASE DATE – 7th February 2014
SONGS TO PURCHASE – "Badaboom", "The Awakening", "My Utopia" & "Into The West"
[/box_dark]