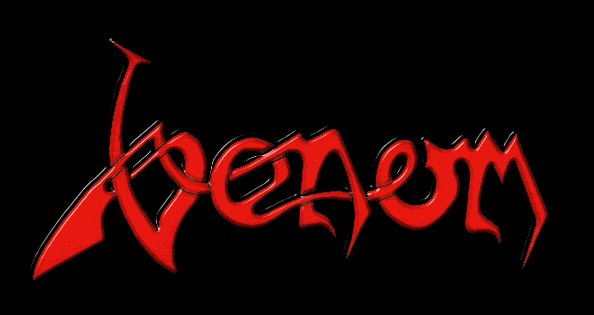 Venom- Storm The Gates
24th December 2018
When they formed in 1978, Venom were one of the driving forces for an entire genre. They foreshadowed the styles of black, death and thrash metal all within one release (1981's 'Welcome To Hell') and then a year later they coined the term 'black metal'. As with everyone in the genre, they were surrounded by controversy and outrage and the classic lineup of Cronos, Mantas and Abaddon were forces for evil, whose sinister music inspired revolt.
After a while, their dark Satanist imagery turned them into… camp icons. Real names Conrad, Jeffry and Tony (they all have Geordie accents too, if you needed their hardcore image to suffer anymore), Venom ended up disbanding and moving through multiple lineup changes and are now split into two rival factions. Venom itself is headed by Cronos, while Venom Inc. houses Mantas and Abaddon. It's pretty safe to say that by this point, old men wandering around on stage pretending to be satanic has lost its appeal.
'Storm The Gates' is the 15th release under the Venom name, following on from 2015's 'From The Very Depths'. Even the cover art shows the band's fall from grace, with a detailed, colourful scene depicted in place of the menacing blackness that was found on their earliest covers.
Opening track 'Bring Out Your Dead' is a thrashy attempt at crowd pleasing but it just ends up sounding like a laboured Judas Priest, while 'Notorious' sounds similar, but with a more Motorhead-esque vibe. While they never went for the 'typical' black metal approach of bands such as Gorgoroth and Emperor, their sound was once one of darkness and threat. Now, the chugging attempts at riffing in tracks like '100 Miles To Hell' border on laughable, while Cronos' voice has lost its edge and the 'huh' that opens 'Beaten To A Pulp' actually did make me laugh.
Production in black metal is always interesting, because lo-fi is one of the genres staples. I've never been convinced by that- why make your music sound worse than it could? Anyway, I have no idea whether its intended or not, but the short drum solo that opens 'Over My Dead Body' may well be the worst sound I've ever heard a drum kit make. It's a shame though, because the track actually includes the only convincingly aggressive part of the entire album (0:47-1:00).
Sadly, but inevitably, the album never really picks up, and the title track draws it to a close. Shouted semi-chants, repetitive riffs and trudging, torturously dull music is pretty much all we get. It's almost entirely incomparable to the innovative band that kicked off the 80's.
There's something just so off about listening to man in his 50's desperately trying to recreate a sound and atmosphere that was outrageous in the 80's, but now has lost its shock value almost entirely. If he really wanted to start shocking people again, he'd turn on his own audience and release a hip-hop mixtape.
Score 3.5/10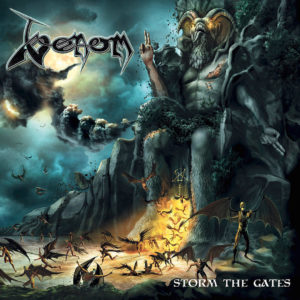 Track Listing:
Bring Out Your Dead
Notorious
I Dark Lord
100 Miles To Hell
Dark Night Of The Soul
Beaten To A Pulp
Destroyer
The Mighty Have Fallen
Over My Dead Body
Suffering Dictates
We The Loud
Immortal
Storm The Gates
Record Label –
Spinefarm
Release Date-
14th December 2018
For Fans Of-  Motorhead, Venom Inc., (not Venom)

For all things Venom, click HERE and to purchase the album, click HERE