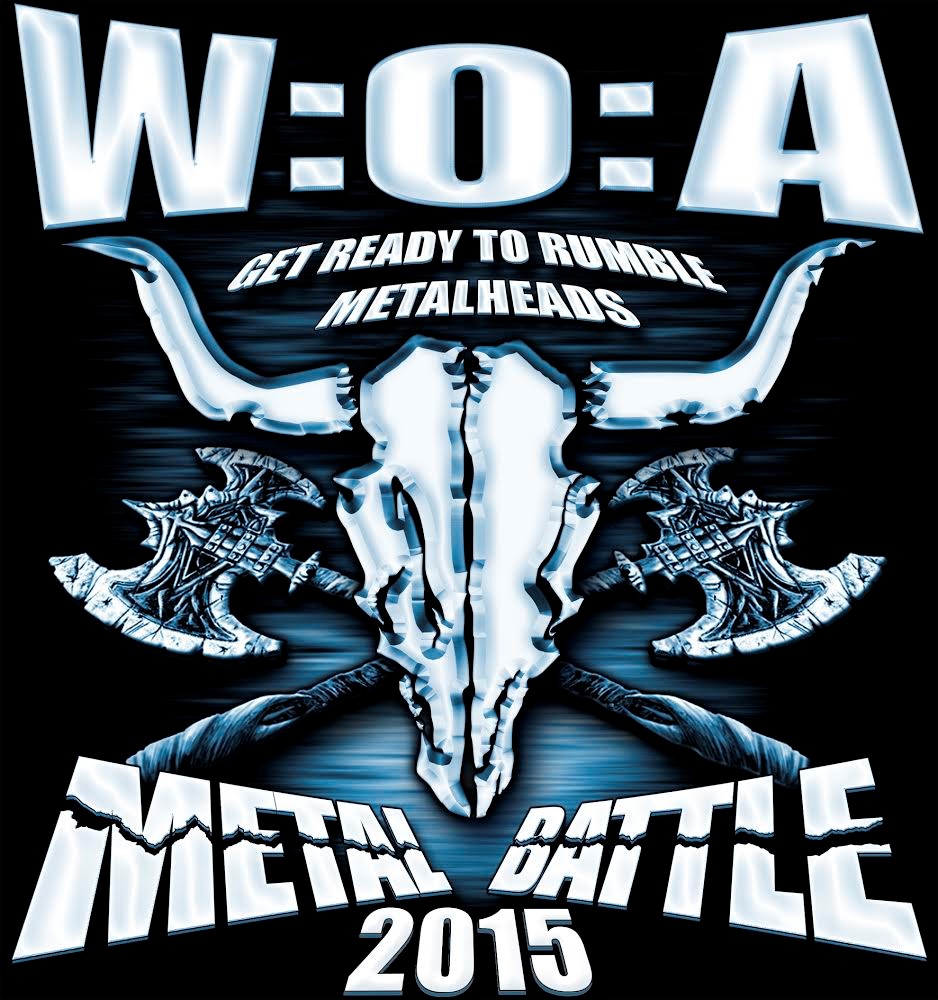 WACKEN METAL BATTLE CANADA: 2015 Champions VESPERIA Posts Behind The Scenes Video From Wacken
28th August 2015
Full Listing of Battle Rounds By City: http://wp.me/PciNW-5lQ
Free Download: Wacken Metal Battle Canada Compilation Vol. 3 (Over 80 Tracks)
Crowned the 2015 international champions at the 11th annual Wacken Metal Battle during the world's largest metal festival Wacken Open Air from July 30 – Aug 1st in Wacken Germany, which has an attendance of over 80,000 people. Canada's epic metal quartet VESPERIA are sharing with fans their behind the scenes video from their experience at the festival https://www.youtube.com/watch?v=L5DcuWQNxe4
You can also watch video of their 20 minute winning sett at Wacken Metal Battle
https://www.youtube.com/watch?v=7Lwkzc4zGUY.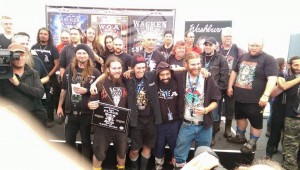 (Vesperia Win at International Wacken Metal Battle – Photo Credit: Ian Martin)
VESPERIA beat out 30 other competing countries (full list here) to win over international judges and fans, making their win the second for Canada out of the last three years the country has participated in the competition. 2013 saw Toronto's CRIMSON SHADOWS take 1st place and Montreal's MUTANK represent Canada in 2014.
Bassist/ vocalist Morgan Rider comments:
"We are extremely excited to accept the title of the 2015 international Wacken battle champions. There have been many ups and downs on this trip so far, but we have encountered so many amazing people, bands, press and organizers. Thank you SO MUCH for making this happen for us!"
Top 5 Standings:
1. Place: Canada – Vesperia
2. Place: Israel – Walkways
3. Place: Middle East – Blaakyum
4. Place: United Kingdom – Metaprism
5. Place: Denmark – Savage Machine
As 1st place winners, VESPERIA will receive the following:
*Wacken Foundation – The Wacken Foundation will support the first placed band with a trophy money of 5000€.
*Vision backdrops
Stage kit
5 x 3 m backdrop
2 sideups 85 x 200 cm
Bass drum print
*Pearl – Complete Pearl VBA kit
*Washburn – Washburn PXS20FRTBB
*Randall – Randall RD5H
*Markbass – Little Mark III
*Carl Martin – CARL MARTIN Single Plexitone
*Paiste – Alpha Brillant Metal Set 14/17/18/20+10Splash*
*Marshall – Marshall Fridge
(other prize details can be found here)
VESPERIA was crowned 2015 Canadian champion after performing in the national final alongside MEDEVIL (Vancouver), BLEED (Edmonton), ENDLESS CHAOS (Winnipeg), MIDNIGHT MALICE (Toronto), NORDHEIM (Quebec City) who represented the top six metal talents out of 120 competing bands from ten participating cities across Canada. The final took place on June 6th at Opera House in Toronto, ON and was judged by Annihilator's Jeff Waters and Mike Harshaw, Noel Peters (Inertia Entertainment), Lindsay Schoolcraft (Cradle of Filth), Tim Henderson (BraveWords) and David Bottrill (Producer, Mixer).
VESPERIA's new EP 'The Iron Tempests' was released on July 10th and was co-produced with the effort of Ryan Bovaird, frontman of Canadian melodeath band Hallow's Die. The EP artwork was also created by none other than VESPERIA's frontman Morgan Rider at his own White North Studios (http://whitenorthstudios.com).
"Finally we can offer everyone a glimpse of what we have been so silent about over the last year and a half. If anyone has seen us live on our recent tour dates, they will have heard a couple of these new songs in our set. We are feeling especially excited about the cover song we chose 'In The Hall of The Mountain King' by composer Edvard Grieg. Enjoy, everyone!" comments vocalist/ bassist Morgan Rider.
EP -Order available at https://vesperia.bandcamp.com/album/the-iron-tempests-ep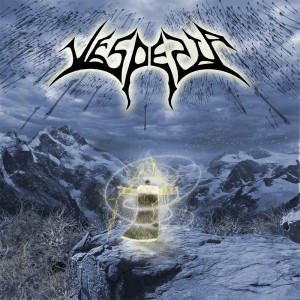 1- The Western Tempests (4:32)
2 – Iron Saga (6:13)
3 – In The Hall of the Mountain King (cover of Edvard Grieg composition) (2:12)
EP Length: 12:59
Show Dates:
09.11 – Toronto, ON – The Garrison w/ Arkona, Heidevolk, Helsott – Event info here.
About:
Twisting, writhing and forcing their aural onslaught upon metal audiences across the globe have sincerely ensured VESPERIA's continuity through all the harsh and arduous battles modern metal bands are sure to encounter in their tenures.
Originally formed in 2005 by lead vocalist/ bassist Morgan Rider as a black metal band, the sound, direction and theme of the music naturally evolved into the style of fierce and heroic metal the band is now known for. Shortly after releasing their long overdue brand melodic metal 2011 full-length 'Voyage from Vinland', VESPERIA redefined their purpose and direction once and finally with their 2012 demo 'The Swordsman' and 2013 full-length 'An Olden Tale', drawing the ears and attention of metal fans around the world and demonstrating their true mastery of their craft.
With the most fierce music written to date and a bounty of opportunity awaiting, VESPERIA hungrily eye 2015 as the year they will make their mark upon the Earth.
For more info, please visit the following links:
http://www.vesperiametal.com
http://facebook.com/vesperiametal
http://twitter.com/vesperiametal
– 30 –
"This album will be a favorite now, and quite possibly a legend in years to come." – 9.5/10 – Sorrow Eternal "Mixing folk, death, and black metal in a beautiful medley that will keep your ears entertained throughout the entire length of the album." – Metal Geek Reviews
"… an experience in a new form of Viking metal we have yet to have the pleasure to listen to…" – 4/5 – SF Media
"…a show that the ability of high quality performance , arrangement , sense of scale , in all , compete in the world while debut" – 4.5/5 – Ore Metal
"…Vesperia will satisfy most fans of epic melodic death metal, especially the ones who like a more modern sound…" – 8.5/10 – Metal Soundscapes
"Many listeners in the metal underground will find something to enjoy in every track" – Arte Mortifica Reviews "Plug in your head phones and let loose, An Olden Tale is easy to start, and almost impossible to put down!" – Two Guys Metal Reviews