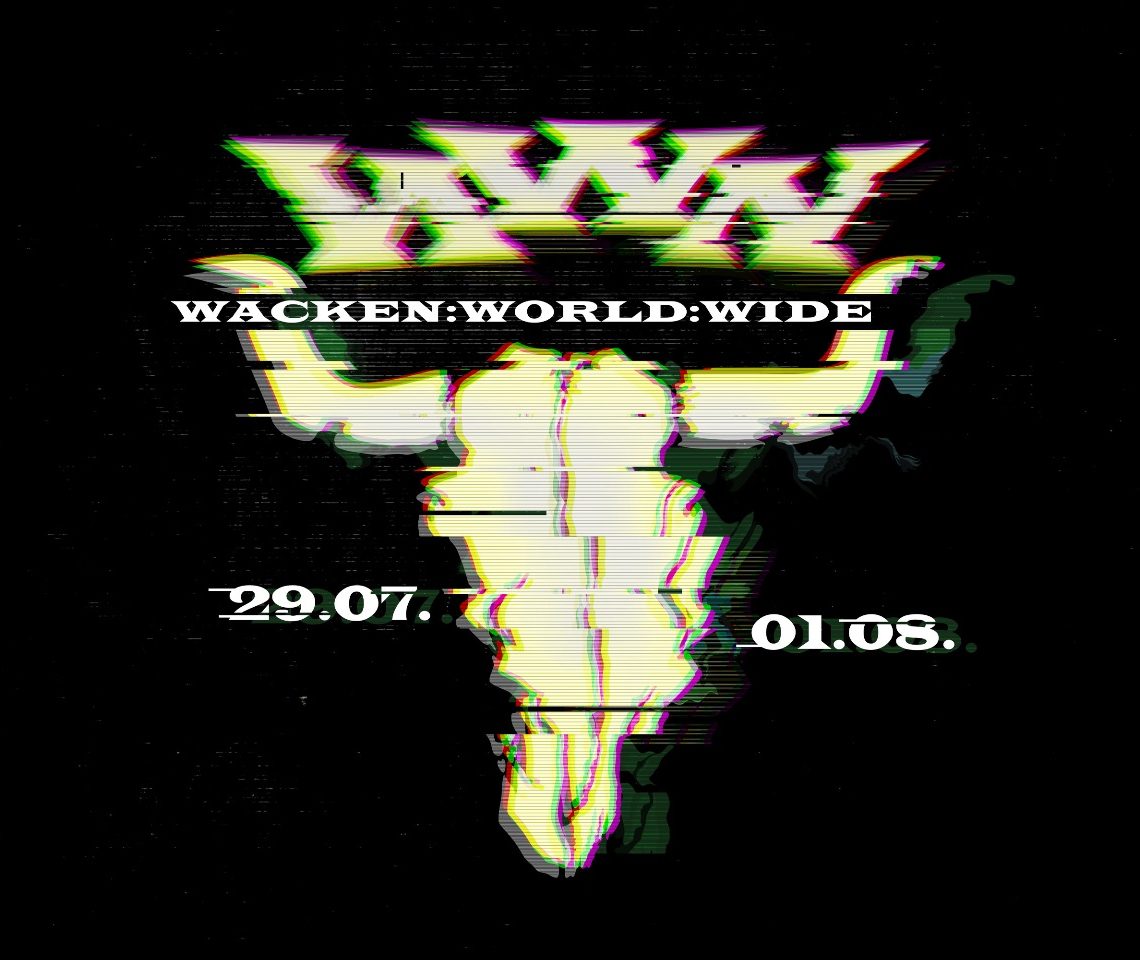 Wacken World Wide Launches Today! Full Line Up Announced
29th July 2020
Wacken World Wide
Starts world's biggest mixed reality metal show! 
Telekom provides innovative mixed-reality concept together with Wacken Open Air organizers as livestream 
Wacken, July 29th 2020: The countdown is on! The biggest Wacken ever starts on July 29th 2020. Wacken Open Air will jointly organize the biggest mixed reality metal show together with Telekom: Wacken World Wide. The long-term partner provides this unique event worldwide as livestream available for free. Every music and metal fan can experience the festival on the website and via app of MagentaMusik360, on channel#DABEIexclusively on MagentaTV, as well as on website and via app of Wacken World Wide. The festival starts on July 29th with Wacken Wednesday, followed by the big mixed-reality event from July 30 until August 1. 
A fully new Wacken experience awaits all music enthusiasts.
Wacken World Wide will come home and on the mobile screens in the originally scheduled W:O:A 2020 festival period. With the full digital approach the festival organizers and Telekom create a show concept exclusively designed for the virtual stage. Telekom provides the innovative mixed reality concept together with the W:O:A festival organizers. In a specially built mixed reality studio, the production combines real show appearances, light performances and stage effects with the virtual Wacken set.
Everything is virtual – and yet looks real. With its innovative design and technical implementation the festival organizer and Telekom will celebrate a world premiere in the live music business! To get in the right festival mood, Wacken Wednesday will provide legendary Wacken concerts and exclusively Wacken World Wide produced live concerts from all over the world.   
     
Right before the event kicks off an impressive demonstration of the virtual stage has been presented. The preview of the virtual Wacken world gave insights into the technology that will be used to implement Wacken World Wide. It also shows how artists will be involved in the world premiere: 
Michael Schuld, Head of TV and Entertainment at Telekom:  
"With Wacken World Wide we are realizing the biggest mixed reality metal show ever," says Michael Schuld, Head of TV and Entertainment at Telekom and emphasizes Telekom's innovative strength."The digital event will connect artists and music fans worldwide. It creates virtual closeness, emotions and connection. Telekom enables this through its technological know-how and the best network. This way, music fans worldwide can experience this unique festival – live and free of charge. "
 
Thomas Jensenon Wacken World Wide:  
"Wacken World Wide is just around the corner and we are delighted to launch the first edition of the digital streaming event!",says the W:O:A festival co-founder. "Our entire team has done an excellent job in cooperation with our partners such as the colleagues from Live Nation Brand Partnership & Media and the team from Jung von Matt (brand development WWW), and we are very proud to be able to bring heavy metal around the world together with Telekom!"          
Holger Hübneradds:
"After intensive weeks we are delighted to have put together a great overall program! There is definitely something for every taste and an exciting supporting program rounds off the event in many ways! We can't wait for the world premiere to take place! So be ready when Wacken World Wide starts digitally at home!",says the W:O:A festival co-founder.          
Wacken World Wide's technology connects artists and fans worldwide. The innovative XR-technology brings the virtual stage with a specially built mixed reality studio with real appearances, light shows and precise camera tracking to life. The innovative XR technology digitally brings the stage to life. The LED back wall, LED floor and fan interaction create an authentic stage feeling for artists ans fans alike. Active hands-on programs and other exciting interactions keep fans close to the artists and virtually in front of the stage so they become part of this authentic live experience.             
And on this stage it gets right down to business. Next to W:O:A classics such as Sabaton, Blind Guardian, Heaven Shall Burn, In Extremo, Kreator, Hämatomand Beyond The Black performing on innovative virtual stages, additional line-up highlights include: Alice Cooper and Foreigner, will contribute some newly recorded songs to the Wacken World Wide virtual festival in addition to taped archive material and Alcatrazz will perform their very first show in 25 years at Wacken World Wide! Followed by the Austrian W:O:A favorites Russkaja, the one and only Ross The Boss, D-A-D singer Jesper Binzer, folk rock by Fiddler's Green and the Swedish heavyweights Thundermother and Mister Misery. British rockers Therapy?,Critical Mass, Budderside and Mr. Michael Monroe are part of the festival as well!In addition to the ESC 2006 winners Lordi and Walkways from Israel, Ida Bredehorn aka Deine Cousine and the German rapper Alligatoah performing a metal-set, complement the versatile program.  The live stream is supplemented by legendary W:O:A concerts by acts such as Iron Maiden, Judas Priest, In Flames and Arch Enemy.            
A specially curated program by the Wacken Foundation will additionally introduce German newcomers Messticator, Damnation Defaced andVerderver.W:O:A Metal Battle is also part of Wacken World Wide with special shows from international Metal Battle Veterans such as Centuries of Decay (Canada),Crisix (Spain),E-an-na (Romania),Trainwreck (Bangladesh)and Valley of Chrome (Philippines).
The line-up for Wednesday will include legendary Body Count feat. Ice-T, Power Metal greats Rage, Metalqueen Doro, pure Thrash Metal from Anthrax, Hard Rock masters Motor Sister, Eskimo Callboy, Germany's most successful instrumental rock act Long Distance Calling and Aztec metallers The Rise of Mictlan. The spectrum ranges from extraordinary underground locations, to spectacular drive-in shows, to venues from the other end of the world.          
The final line-up and festival running order including a varied overall programme with exclusive interviews, talk rounds and behind-the-scenes content can be found here: https://www.wacken-world-wide.com. After the festival, most of the appearances will be available on demand in the media library of MagentaMusik 360 and the Megathek of MagentaTV. Sporttotal GmbH is broadcasting the program of #DABEI.
For the perfect festival look exclusive WWW merchandise, original festival wristbands and special souvenir-tickets can be found on Metaltix.com.
            
 
Wacken World Wideonline:            
https://www.wacken-world-wide.com            
https://www.facebook.com/wackenworldwide
For more info visit:
www.magentamusik360.de
www.magentatv.de