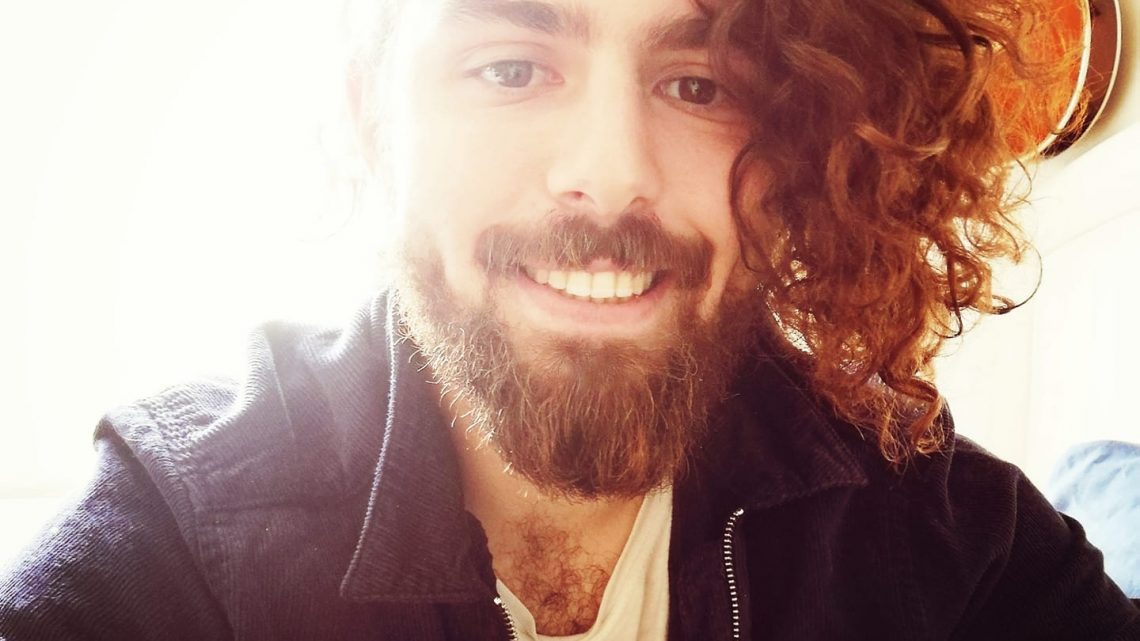 Dean Theodosiou from Brighton Pop Rockers Foxywombat Talks Bull
21st January 2021
We managed to catch up with Dean from Foxywombat during his 'not so' busy time during the Covid lockdown 3.0 for a chat about his dogs. 
I've got 2 dogs! Frankie, A British Bulldog and Betty, A French bulldog.
Both are rescue dogs, Betty needed a new family when her previous owners separated and therefore needed new homes for all their dogs, my family took on Betty as we loved Bulldogs but have never had a Frenchie before.
Frankie, (whose original name was Winston) we got around the same time as Betty via Bulldog Rescue, a site dedicated to rehoming bulldogs. We'd been using the site for over a year at the time, sadly our bulldog prior had passed away a few months before all this and we had planned to get him a friend via that site, it was pure coincidence that Frankie originally had his old name too! We renamed him Frankie in honour of Winston before him, plus Frankie better suits his clumsy personality
What's the weirdest thing you have done with your dogs?
Dressed them up as reindeers as Christmas, it's a very interesting site to see a huge 32kg English Bulldog and tiny French bulldog waddling next to each other in festive costumes.
What is the best trick they can do?
I'd say they both share the ability to mentally decide to switch characteristics of their breeds, haha. So by that I mean Frankie is able to act like a energetic little lapdog, whereas Betty is very happy to just sleep all day long and hardly notice anything other than the sound of food being poured
This past year has been, for want of a better word, Crap, so you've no-doubt, like the rest of us, spent a lot of time at home. How has your dogs helped being at home for you?
They've been great to keep everyday lockdown life more interesting, without them the various lockdowns would be a lot worse to deal with for sure. They're amazing company, spending time with them never gets old, even during lockdown.
Have you always been an animal lover?
Always loved dogs, not so much any other animal.
Are you one of those people that puts your pets into costumes? Don't be shy to tell us about their battle vest.
As mentioned, they've been embarrassed many a time with Christmas costumes. At one point we had a Superman vest for our old Bulldog Winston, he didn't approve.
Do they like it when you practise at home  has your pooches had any influence on your music? 
To be honest I won't play too loudly when I'm at home! They're really well behaved and I haven't set them off with my music, it's usually anything else in the universe that makes noise that does that.
Who looks after your pet whilst you're away on tour/holiday?
My amazing parents take great care of them, in general and during touring/holidays
Speaking of practising, any new music in the pipeline?
My band FOXYWOMBAT has alot of exciting things in the works, currently we're readapting a few things for the current restrictions, one of those being a music video for our song Two Drinks, Two Deep (expected early 2021), new song releases and exciting collaborations.
Two Drinks, Too Deep is avaliable on Spotify, alongside single Bad Weekend
The response to everything the band has done has been amazing, we're forever thankful and we're excited to keep up the standard expected of us!
Have you anything you'd like to say to your fans/followers?
The support I've had has been unexpected and surreal, in 2019 I started uploading my own guitar videos/ideas and they've really blown up. the feedback has been amazing and supportive, it's been a very unfortunate year for many obvious reasons but personally I've had plenty of roadblocks. Seeing my followers/audience build and praise my work has been a great theraputic experience and I can't thank everyone enough.
Cheers Dean, stay safe and well.