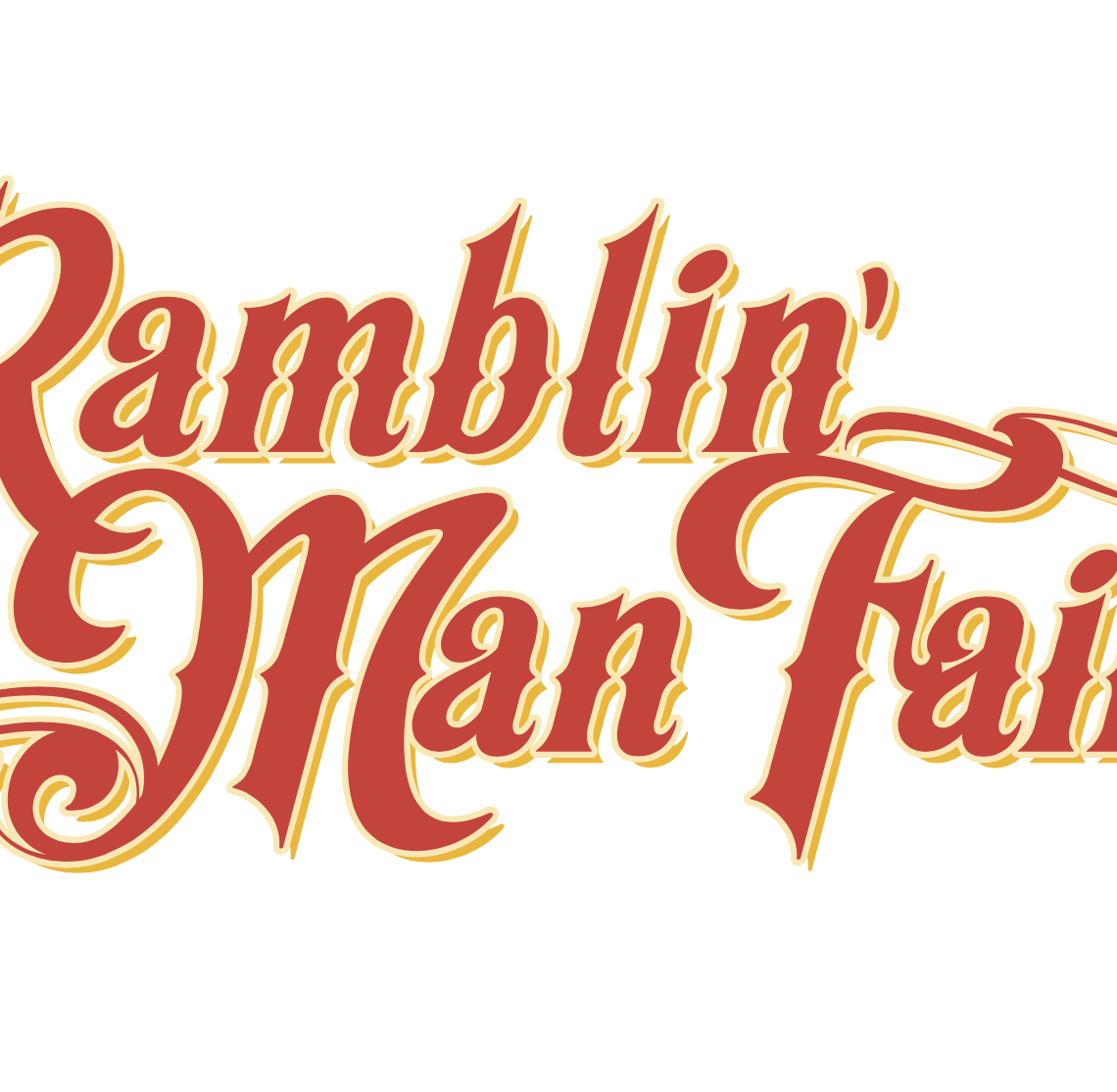 Who Should I Look Out For At Ramblin' Man 2019?
1st June 2019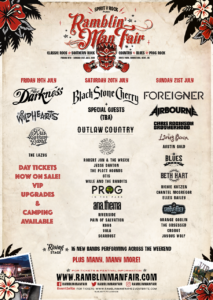 While the entire line-up of the Maidstone-based festival's 5th year is looking pretty brilliant across the board, there are always going to be highlights to look out for. Having boasted pretty immense line-ups across its time (featuring sets from ZZ Top, The Cult, Scorpions etc.), this year is bigger than ever. I'll start by stating the obvious stand out sets, but then I'll delve a little deeper and point out a few hidden gems amongst the varied line-up.
Foreigner: Arguably the biggest band Ramblin' Man has ever attracted, the I Wanna Know What Love Is rockers will close the final night this year. Expect a show full of ridiculously huge singalongs, power ballads galore and a spotlight on the only member of the band consistent in all of their studio releases, guitarist Mick Jones. While the powerful lead vocal of Lou Gramm won't be soaring across the fields, his replacement Kelly Hansen has been a powerhouse in Foreigner since 2005.
The Darkness: An English cultural icon since the release of their 2003 album Permission To Land, The Darkness are able to provide some of the catchiest melodies known to mankind, even if they're too high pitched for the normal human to sing along with. Obvious 'I Believe In A Thing Called Love' will cause an eruption of screams from what will inevitably be a huge crowd, 'Black Shuck', 'Love Is Only A Feeling' and 'Get Your Hands Off Of My Woman' should provide a pretty huge atmosphere.
Airbourne: Despite basically being an AC/DC tribute band who sing different songs, there's no denying the stunning live performance of Airbourne. The Australian band seem to have a strange addiction to climbing up bits of stage, so expect Joel O'Keeffe to play confident solos high up on the rigging while a team of terrified security guards stand underneath with their arms out praying that they can avoid a wrongful death lawsuit.
Ugly Kid Joe: Despite dropping their first album in almost 20 years back in 2015, the genre hopping Californians are still going strong, and will bring their bouncy live show to the Maidstone main stage. Expect a diverse set, from the slow folk rock of 'Cat's In The Cradle' to their cover of Sabbath's 'N.I.B'. Then again, they haven't played the latter since 1996… so don't hold your breath on that.
Richie Kotzen: Best known for his time in Poison, Kotzen also went on to fill in for Paul Gilbert in Mr Big, front The Winery Dogs and launch his own immensely virtuoso solo career. With a show full of mind blowingly tight and skillful blues-rock, this is certainly a Sunday set you should be looking out for.
Pain Of Salvation: Bringing power and passion to the Prog In The Park stage, Pain Of Salvation are still riding the high of their 2017 album In The Passing Light Of Day. Their work is full of complex structures and syncopation's, but while this is perfect for someone looking for a bit of brain training, the nonchalant passer-by can also hang on to the crisp riffs and atmospheric soundscapes their extended works provide. Hopefully we'll be treated to the 15-minute long title track.
Vola: Vola first caught my eye when I caught the last 10 minutes of their show supporting Haken earlier this year. Their synth heavy, meter defying style is powerful and endearing at the same time. Take 'Stray The Skies', where a soaring, catchy synth melody floats above Meshuggah-style guitars to create the perfect genre balance that should start to bring them more of the attention they deserve. 
Orange Goblin: Balancing the line between doom metal and stoner rock styles, Orange Goblin have persistently made sure their music is full of slow, filthy riffs, even though blues, country and even punk sounds have cropped up throughout their almost 25 year career. The success of albums such as Coup De Grace and A Eulogy For The Damned has seen Electric Wizard develop a cult status that should bring them plenty of support in Maidstone.  
While these are who I'll be looking out for over the weekend (make sure to check back here after the festival for our comprehensive review and photos), the Prog In The Park stage on the Saturday is pretty much consistently brilliant all day, while the Rising Stage will be the perfect place to absorb some underground talent. Also, and maybe most important of all, you'll be surrounded by food and pints all weekend.