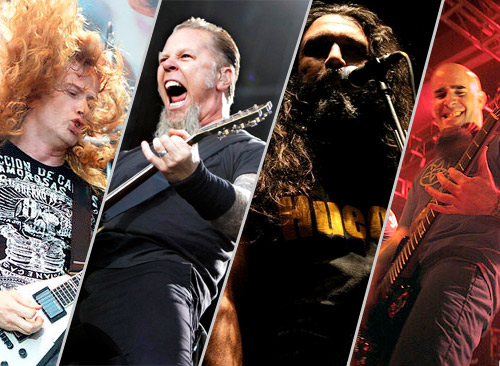 2016 :: The Big 4 – Make or Break
25th July 2016
0
By
Craig
With the exception of Anthrax, the big 4 of thrash have all had to take a step back, take a long hard look in the mirror, hang their heads in shame then pull their socks up high because the quality of the albums that had been released contained more filler (if at all) than killer. Fans were getting pissed off at spending money on albums that just weren't up to scratch. Let's take a look at each of the bands and their recent discographies.
Anthrax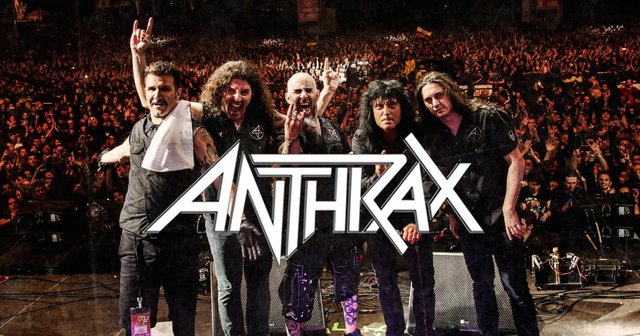 For me, Anthrax can do little wrong. Although they are not the biggest of the big 4 they have always been my favourites. Following the departure of John Bush after their return to form album We've Come For You All the band saw the return of Joey Belladonna and their next album to be released was the phenomenal album Worship Music. On 26th February 2016 their eleventh studio album For All Kings was released and what an album this is – this album has split opinions throughout the Anthrax fanbase, even at AATR Towers there have been bouts of fisticuffs over this album, however, regardless of opinion, the fact is that For All Kings is the biggest selling Anthrax album since their 1993 album Sound of White Noise.
Overall, the last 3 Anthrax albums have gotten continually better than its predecessor.
Slayer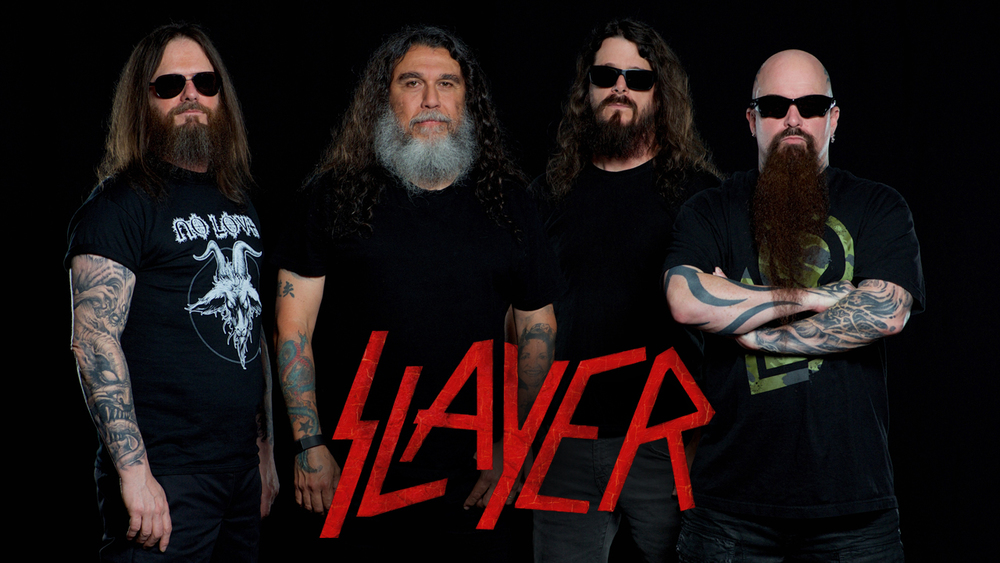 Slayer are a band that I hold close to my heart, after all, they were the first band I saw live – Manchester Apollo 1991. I was 11 years old but as close as I hold them I just couldn't get into their 2006 album Christ Illusion. The album was more groove orientated rather than the typical all out thrashfest that Slayer are rightly recognized for. It was a brave decision to go for groove over thrash but for me sadly it didn't hit the mark.
Their next album was 2009's World Painted Blood. This album is better than Christ Illusion but for a reason that I just can't put my finger on it still hasn't gripped me like I hoped it would. I still visit the album every now and again hoping it clicks with me but no joy as of yet.
Their next (and latest) album is 2015's Repentless and oh my God what a fucking awesome album this is! Seriously – this is the album I wanted Slayer to release back in 2006. This is thrash on steroids and has the thrash masters showing what they do best – kicking the shit out us.
Overall, Slayer hit a bit of a bad patch but have redeemed themselves in abundance with their current masterpiece.
Metallica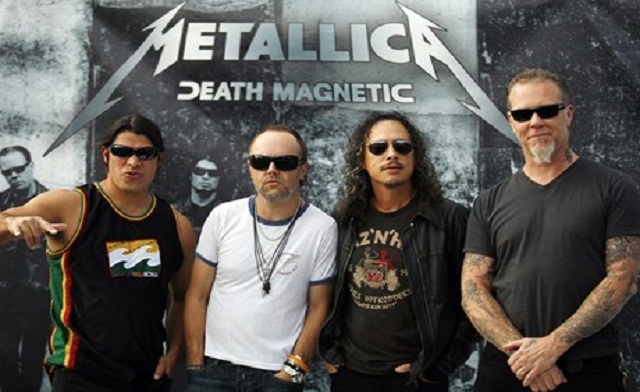 Metallica – arguably the biggest Thrash band in the world. With a stellar early back catalogue whose albums were getting stronger and more popular release after release you would think they had crafted the art of making excellent thrash albums. Some people say that …and Justice For All was the last great Metallica album and others claim that their self titled Black Album was the last.
Load and Re-load caused a huge rift in the Metallica fanbase because the albums were more rock orientated than thrash and 2003's St Anger caused the rift to deepen even further partly because there wasn't a single guitar solo on the album and mainly because the sound quality was downright shit.
2008 saw the release of Death Magnetic – Metallica knew this album needed to go back to their roots and be a thrash album. The album was indeed more thrash than their previous 5 albums and it was a great album but fans wanted more of a Ride The Lightning or Master of Puppets quality of thrash.
Overall, with the highly anticipated release of Metallica's new album, they should be feeling the pressure, are they going to come out with a newer sound or go back to their roots with their classic thrash sound, I'm hoping the latter.
Megadeth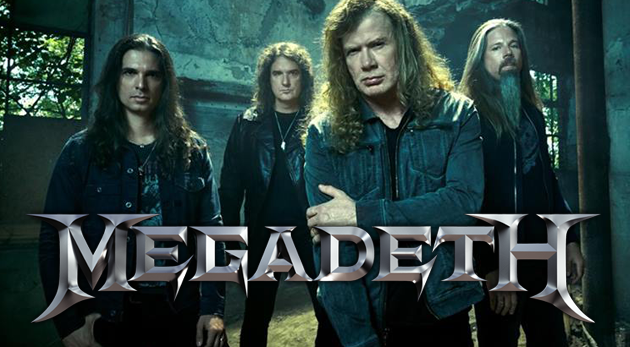 Megadeth weren't doing too bad. Their 2011 album Th1rt3en was received with mixed reviews but is an album that I love, however, 2013's Super Collider divided the Megadeth fans even more with some fans saying that Megadeth don't have it in them to create another superior album. Unfortunately, I am one of the people who could not get my head into Super Collider. The Super Collider Wiki page states "The album received mixed to negative reviews from music critics. Much of the criticism of the album centers around Mustaine's lyrics and/or vocals and the return to more commercial-sounding material, from the heavier approach that the band had taken on the last several releases."
With these mixed to negative comments in mind, Dave & Co needed to go back to Megadeth's history and produce an album that kicks you square on in the balls. Enter Dystopia our own Carlos even said in his review "What really gives it value is that old-school feeling that reminds us all of a young Mustaine tearing it up on the guitar."
Overall, Megadeth have come back with a more superior album than the last one and quite possibly their strongest album since 2009's Endgame.
How useful was this post?
Click on a thumb to rate it!
Average rating 0 / 5. Vote count: 0
No votes so far! Be the first to rate this post.
Related
About the author
Owner of All About The Rock and just a generally really nice guy...honest!...Ask anyone ;)