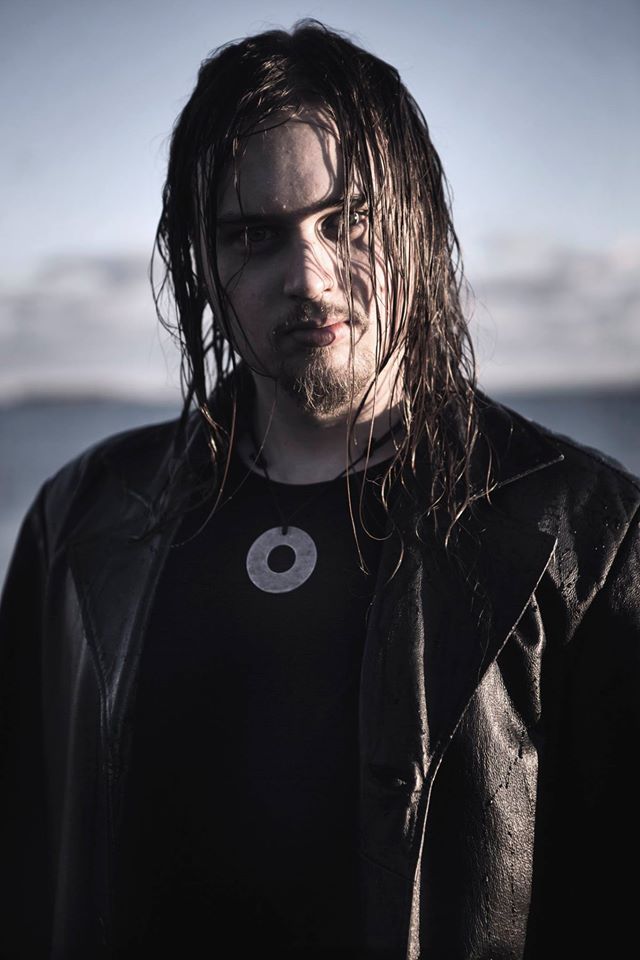 Brymir: Jarkko Niemi Interview
16th August 2016
After reviewing their stunning second album, Slayer of Gods, I was able to have a chat with Jarkko Niemi, the bassist and lyricist of Finish melodeath powerhouse Brymir. Have a read of our chat below!
AATR: Hey there – thanks for taking the time to chat to me today! I hope everyone is well in the Brymir camp?
Jarkko Niemi: Everything's very good. In fact, I think better than ever! Very excited about the new album as well as burning up to get to making some new music…
AATR: For anyone not familiar with Brymir and your music, can you introduce yourself for me please?
Jarkko: We're an epic extreme metal band from Finland, founded in 2006 when we were all just teenagers, here to create worlds and slay gods… All laden with deep symbolism and ferocious riffing, of course.
AATR: You released your second album, Slayer of Gods, not long ago – how has the response been?
Jarkko: Very good, thank you for asking. It means a lot to us to hear that people have enjoyed this product of such arduous labor, and we're very glad to hear that many have shared the same opinion with us: that the album has taken us big leaps forward in honing our sound… That we've truly reached the next level.
AATR: Can you walk us through the creative process for Slayer of Gods?
Jarkko: A long and hard one, to put it in a nutshell. This album was completely self-produced, recorded, engineered, mixed and whatnot. We started the recordings way back in 2013, and now, three years later, it's finished. We were left on our own back in 2012 after we lost our first record deal, but we decided to soldier on… But truly, now that it's done, we're feeling very proud that we made it. As to the songs' creation, we started writing new material immediately after the debut in 2011, some of it already when we were still recording that first album. I think what we realized very soon with the new material that it would be quite a bit darker, more extreme, than the debut. Also, our progression as musician enabled us to start really writing way more technically challenging stuff… I don't know, we were just inspired towards a darker direction I guess, which ended up being honed even further as the hardships we encountered in the eventual production process gave us the fire to really let it all go to the darkness.
AATR: And what were the lyrical concepts and themes?
Jarkko: Like the first album, there are many parallel themes and concepts running throughout the album, hidden in the symbolic language that I use to create the grandiose imagery fitting to the music. What's new in that imagery is the references to the Hellenic (Greek) mythical imagery in conjunction with the Norse stuff familiar from the first album. I think the language on this album is more strongly influenced by the Romantic/Victorian era English poetry, the likes of Keats and Tennyson, so the Hellenic imagery draws from there. As to the themes themselves, I like to leave most of it shrouded, so that the listeners can draw their own conclusions, but some of the major threads deal with what it means to live as the "political animal", drawing inspiration from Aristotle's quote "Outside society, only a beast or a God can live." And Nietzsche too, of course…
AATR: How do you feel you progressed from your debut, Breathe Fire To The Sun, to Slayer of Gods?
Jarkko: Like I mentioned earlier, the album is much darker, more extreme and more technical when comparing with the debut. In addition, the songs are more honed and concise; focused on the main point. So in terms of song-writing I think we've progressed towards much more hard-hitting material, developed our skills again to a new level. You can see it in the song-lengths of the album particularly; besides the title track whose main point is just to be as big and epic as possible, the rest of the songs are much shorter when compared to the first album. They're more focused, getting the job done, and not drawn out any longer than necessary.
AATR: It's widely known that Finland has the largest number of metal bands per capita in the world. How do you feel metal's popularity in your country helps and hinders you?
Jarkko: If you look at your average street in Helsinki, I don't think you see that great metal-per-capita ratio, really… The true metal-boom already passed in the early 2000's, so domestically I don't think it really plays a part. But what is  good about the whole business is how Finland has become one of those "countries to look for new metal". The competition is fierce, but if you're good enough, you have a good chance of the right eyes falling on you.
AATR: You played at the renowed Tuska Metal Festival at the start of the month – can you tell us about the experience?
Jarkko: Quite a dream come true actually… All of us except for our drummer, Patrik, are from the greater Helsinki-area originally, so when growing up as teenage metalheads, Tuska was always THE Festival. I remember attending the first time in 2003, and seeing Moonsorrow open the festival on the main-stage. That's when it just hit me how big the whole scene really was… At that point I thought to myself, "If I ever get to play on this festival, in any way, I know I've done something seriously right in my life." And we got to play straight on the main-stage, opening up the show on the second day, almost exactly like that initial experience of mine in 2003.
AATR: What do you find influences your sound, both other bands and aspects outside of music?
Jarkko: When starting up, we were more influenced by other groups… You know, like teenager-bands often do when starting out; finding their own sound after going through their influences for a couple of years. Nowadays it's more influenced by things perhaps completely removed from music… An idea, a feeling, an image… Anything. Nowadays, you could say we have a more natural, organic approach to writing music. Or then we're just all used to writing stuff that it comes easier…
AATR: Have you any plans to tour in support of Slayer of Gods? Can we expect you in the UK anytime soon?
Jarkko: We have big plans, definitely trying to get to tour Europe for the first time, but these things take time to organize, so I'm afraid I don't have anything concrete to tell you… Yet.
AATR: Typically what bands can be expected to be blasting through the speakers in the Brymir tour bus?
Jarkko: I'd love to say that we're blasting metal day-in day-out at full volume, but with modern technology it's usually so that everyone is on their phones/laptops with headphones on, everybody listening to who knows what, and usually one guy asleep somewhere…
AATR: Have you began setting plans on motion for album number three, or are you focusing on the aftermath of Slayer of Gods for the moment?
Jarkko: It was such a long production process, that I can honestly say that we have about 1/3 of the material for the next album already written, and now that we finally got this second album done, we're more than burning to get to writing, demoing etc. again. Doing the more creative stuff after all that tweaking and mixing. But that doesn't mean we're not enjoying the aftermath and the shows in support for Slayer of Gods. We're now in the blissful position that we get to do both: write new music and play plenty of gigs, both things that we've missed doing for so long.
AATR: What does the rest of 2016 have in store for you?
Jarkko: Hopefully as many gigs as possible, some stints abroad, and frantically making new music. We're very ambitious about the future – the next album sure as hell won't take another five years.
AATR: What underground bands are you really enjoying at the moment, both in Finland and worldwide?
Jarkko: In Finland, I've been really excited about the 2015 album, Ei Valo Minua Seuraa by the band Vorna. Also worth checking out is our guitarist Sean's other project, the psychedelic/shamanic metal band IA. I'm mostly connected with the Finnish underground scene, and unfortunately can't think of any recent acts from outside Finland.
AATR: Finally, do you have any parting messages for our readers?
Jarkko: Support the music, in any way you can. These days, everything helps no matter how small it seems. Go see your local bands, spread the word about non-local ones… Anything you can think of. And of course, keep a lookout, for one day we're sure to visit you with a blasting show!
AATR: Thanks for your time today! Take care!