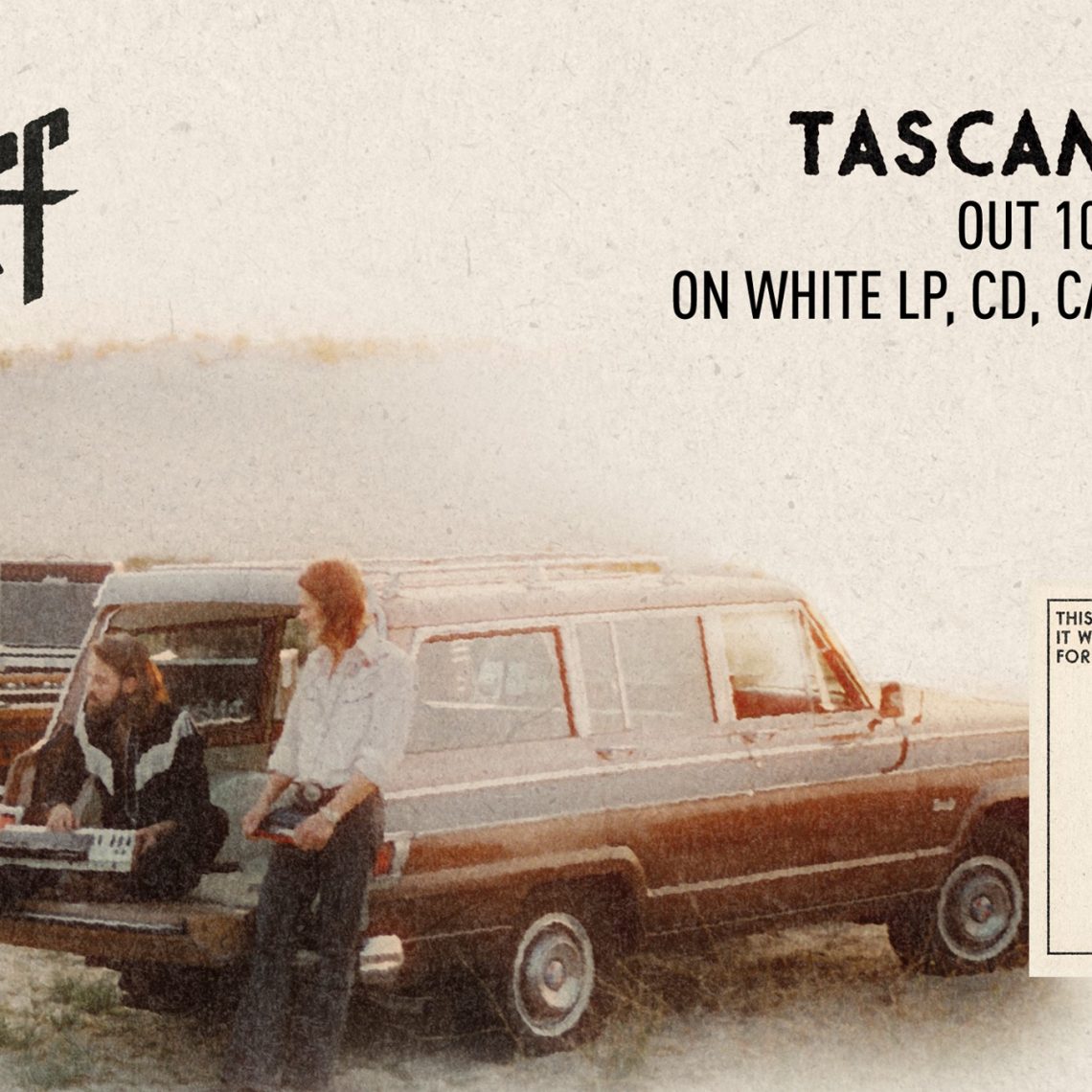 Call the DeWolff Hotline to listen to their new album
20th December 2019
0
By
John Deaux
Dutch psychedelic masters DeWolff have revealed the chance for fans to listen to their brand new album 'Tascam Tapes' (read OUR review HERE) 3 weeks ahead of its release on 10th January via Mascot Records on a special hotline 0031-850-645-702 (free for Netherlands callers, international call rates apply elsewhere).
Talking about the hotline Pablo van de Poel says; "When you really think about it, there's only two things in this world nobody can resist: mobile phones & DeWolff. DeWolff's 1970s inspired music and the high tech nature of (mobile) telephony were never really compatible. Until now! DeWolff invites you to step into a future where people can listen to music ON THEIR PHONES! OMG! When? Now! Where? Anywhere! Why? Why not! How? Watch this hilarious video to learn why the CheesePod and the Salami-CD didn't quite make it and why their revolutionary -ahum- new invention "PHUSIC" is the Phuture of Music."
No drum kit, no Hammond and no guitar amps. DeWolff present to you, the Tascam Tapes. Written, performed and recorded on the road for less than 50 euros, but sounding like a million bucks!  For their 7th 'studio' album, their studio was essentially packed into a suitcase. Tascam Tapes was recorded on a Tascam Porta Two, a four track cassette recorder from the 1980's. The only equipment they used was a sampler with some rare soul and funk sampled drum beats loaded in by Luka, a battery powered synthesizer and a guitar, all plugged directly into the recorder.
Pablo van de Poel (guitar, vocals), Luka van de Poel (drums) and Robin Piso (Keys) spent 4 months on the road, hurtling across mainland Europe via food poisoning, altercations with the cops and sold out shows, as they careered through France, Spain, Germany, Belgium, Switzerland, Austria and The Netherlands to bring you this gnarly 12 slices of deliciousness.
So, there you have it.  No ordinary album, but then this is no ordinary band. Free-spirited and freewheeling, those teenagers that formed a band from The Netherlands deep south have blazed a trail across Europe, released 6 previous studio albums (5 of which hit the Dutch Top 20), have played shows with the likes of The Black Keys, Blues Pills, Wolf People, Wolfmother and Deep Purple. They've picked up fans in Seasick Steve, who once woke up backstage at a festival to hear them play, thinking he heard the Allman Brothers playing from 1972 and Roger Glover has openly declared his love for the band AND, to top that off they picked up a Dutch Edison Award (The Netherlands version of The Mercury Music Prize) in February 2019 for 'Best Rock Band.'
Recorded in hotels, motels, a backstage or two and by the side of the road. This is DeWolff like you've never heard them before!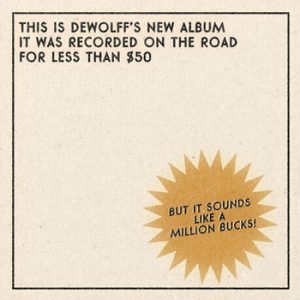 1. North Pole Blues
2. Blood Meridian I
3. It Ain't Easy
4. Rain
5. Made It To 27
6. Nothing's Changing
Let It Fly
8. Blood Meridian II
9. Awesomeness of Love
10. Love Is Such A Waste
11. Am I Losing My Mind
12. Life In A Fish Tank
Online
www.dewolff.nu
www.facebook.com/dewolfficial
https://twitter.com/dewolffmusic
www.instagram.com/dewolfficial/
How useful was this post?
Click on a thumb to rate it!
Average rating 0 / 5. Vote count: 0
No votes so far! Be the first to rate this post.
Related
About the author
Some say Yank My Doodle, It's A Dandy! is a biographical movie based on John. Some have even said that his favorite artist is Chesney Hawke! All we really know is he sleeps inside out and his hair tastes like candy floss.