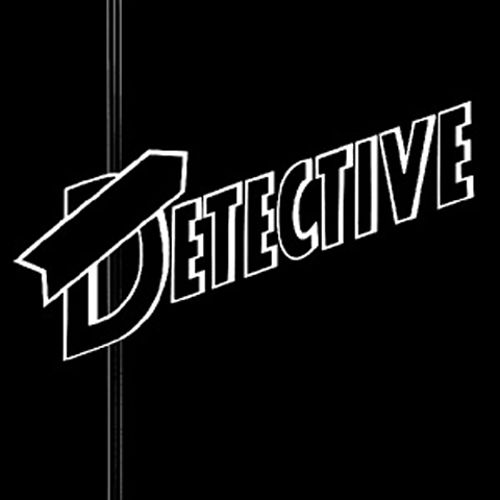 Detective (Featuring Michael Des Barres) Reissues
1st November 2016
After the scuzz rock band Silverhead disbanded, Michael Des Barres put together Detective. Jimmy page liked the band so much that he signed them to the Led Zeppelin label Swan Song. It was there that they recorded 3 albums. 2 of which It Takes One To Know One & Live from Atlantic Studios are seeing the light of day again 18th November.
To put the success of Detective into perspective. Detective were taken out on the road by Kiss. They were that impressed. Kiss wanted to record one of Detectives songs. Demos exist of Peter Chriss singing Ain't None Of Your Business taken from Detectives debut. Had the Kiss version seen the light of day either live or on record. Just think how huge this band would've been.

Jimmy Page himself is quoted as saying
"They were good"
It Takes One To know One
sounds huge. This is the first time this long out of print album has been available outside of Japan, Germany & America. Totally remastered & sounding almost as if this was truly a long-lost Zeppelin album in disguise (no bad thing at all.)
Drummer, Jon Hyde (ex Hokus Pokus & Monarch) has a sound that's reminiscent of the legendary, late,  John Bonham. Des Barres voice is magnificent. So much grit & raw power in his range & totally different to Silverhead.

The guitar work of Michael Monarch (ex Steppenwolf & appeared on the original version of Born To Be Wild) is a stunning player & keeps enough space for bass player Bobby Pickett (ex Sugarloaf) & Yes keyboardist Tony Kaye to compliment each other.
The Live From Atlantic Studio album falls a little flat & doesn't really do the band any favors. Although the set list is pretty impressive & the band sound tighter than a nuns chuff, it doesn't pack the same punch. It's lacking a certain je ne sais quoi. However it's great to have a legitimate CD release at long last as this has been remastered from the original source material.

Both albums have extensive liner notes by Mr. Malcolm Dome & feature many rare photographs & memorabilia shots.
It Takes One To Know One score 7/10
Live From Atlantic Studios score 6/10

For fans of Led Zeppelin & classic rock in general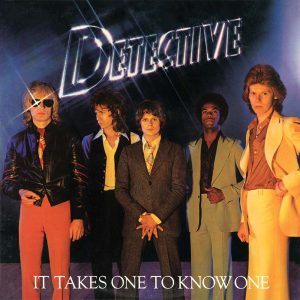 Takes One To Know One Track List
1. HELP ME UP
2. COMPETITION
3. ARE YOU TALKIN' TO ME?
4. DYNAMITE
5. SOMETHING BEAUTIFUL
6. WARM LOVE
7. BETCHA WON'T DANCE
8. FEVER
9. TEAR JERKER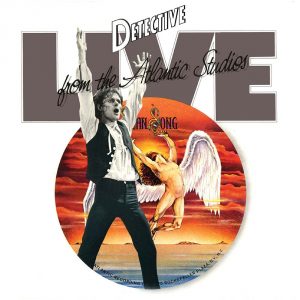 Live From Atlantic Studios Track List
1. HELP ME UP
2. GOT ENOUGH LOVE
3. RECOGNITION
4. ONE MORE HEARTACHE
5. DETECTIVE MAN
6. GRIM REAPER
7. FEVER
8. NIGHTINGALE
9. TEAR JERKER / GOOD ROCKIN' TONIGHT
Release Date
18th November 2016
Label
HNE
Both Detective albums are available HERE