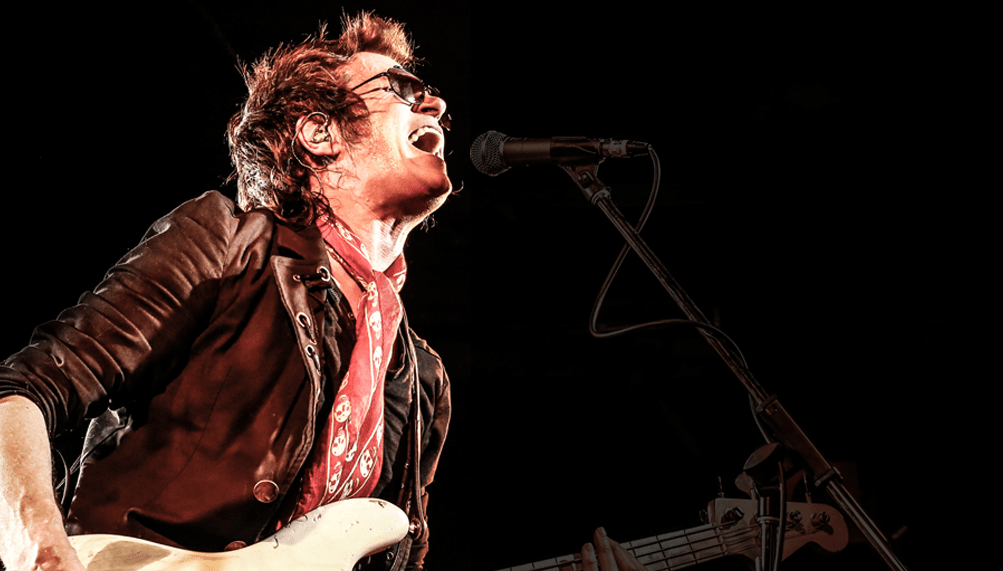 GLENN HUGHES – THE WAY IT IS and RETURN TO CRYSTAL KARMA – REMASTERED – CD REVIEWS
30th August 2017
A little over two weeks ago, having just posted my previous Glenn Hughes review I was facing a life bereft of remastered and reissued classic rock. That was until those fine people at AATR Towers (bedsit in Camden) dropped two more Purple Records into my life.
I'm pleased to say that Glenn Hughes' juggernaut reissue programme for Purple Records is continuing unabated with the release of the millennium spanning 1999 solo album, The Way It Is and 2000 solo album Return to Crystal Karma.
Both produced by Glenn Hughes & Michael Scott, these two albums saw a move away from the heavier more aggressive rock sound and 90s excesses to a funk and soulful mood.
With The Way It Is you can particularly hear this change in pace as you listen to tracks such as You Kill Me and Neverafter. These are clearly echo's from his past solo album Addiction but as you get deeper into the album the bass drops it's distorted feeling and it becomes funkier. Stoned in the Temple and Take You Down are great examples of a musician relaxing into himself and as well as featuring original material written with guitarist JJ Marsh, the album also includes two versions of Jimi Hendrix's Freedom. The later giving us a taste of his next sole venture.
Normally when I read the words 'Crystal' and 'Avalon' on the same album sleeve I'm fearful of 18 minute Arthurian inspired epics but thankfully Glenn made everything ok.
Return to Crystal Karma picks up right where The Way It Is left off. Again, the album is directed by the funk and soul sounding bass riffs but it also retains its rock roots, evident in the opening track The State I'm In. Switch The Mojo, Gone and The Other Side of Me are solid tracks but the remainder of the album tales off a bit for me. Personal preference here but I found myself wanting the heavier vibe of The Way It Is.
The Way It Is includes a live concert recorded at London's Astoria 2, and features versions of Trapeze classics 'You Are the Music', 'Coast To Coast' and 'Your Love Is Alright', as well as an extended medley of Deep Purple tracks plus the song 'Gone', co- written with Black Sabbath's Tony Iommi.
Return of Crystal Karma includes a 45 minute, live bonus CD, recorded in Sao Paulo, Brazil on 25th November 1999. It features exclusive versions of Trapeze classics 'Coast to Coast' and 'Your Love Is Alright', as well as a live version of Black Sabbath's 'No Stranger To Love', originally recorded for Sabbath's "Seventh Star" album in 1986. 
Score 7/10
The Way It Is – Track List: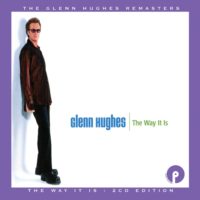 The Way It Is
You Kill Me
Neverafter
Rain On Me
Curse
Freedom
The Truth Will Set Me Free
Stoned In The Temple
Too Far Gone
Second Son
Take You Down
Don't Look Away
Freedom (Remix) 
Live at The London Astoria 2 – 22nd November 2000 – Track List:
The Official Bootleg – Previously Unreleased
The State I'm In
Midnight Meditated
Gone
Might Just Take Your Life
Muscle And Blood
You Kill Me
Medusa
You Are The Music
Your Love Is Alright
Coast To Coast
Purple Medley: Owed To "G"/ Sail Away / Lay Down Stay Down / Gettin' Tighter
 Return of Crystal Karma – Track List: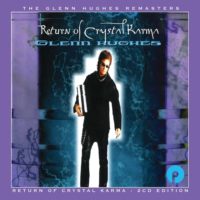 The State I'm In
Midnight Meditated
It's Alright
Switch the Mojo
Gone
The Other Side of Me
Angela
Owed to J
This Life
Days of Avalon
Live in South America (Bonus CD)
You Kill Me
Neverafter
First Step of Love
No Stranger to Love
Coast to Coast
Your Love is Alright
THE WAY IT IS and RETURN OF CRYSTAL KARMA REMASTERED & EXTENDED are available now on Purple Records here