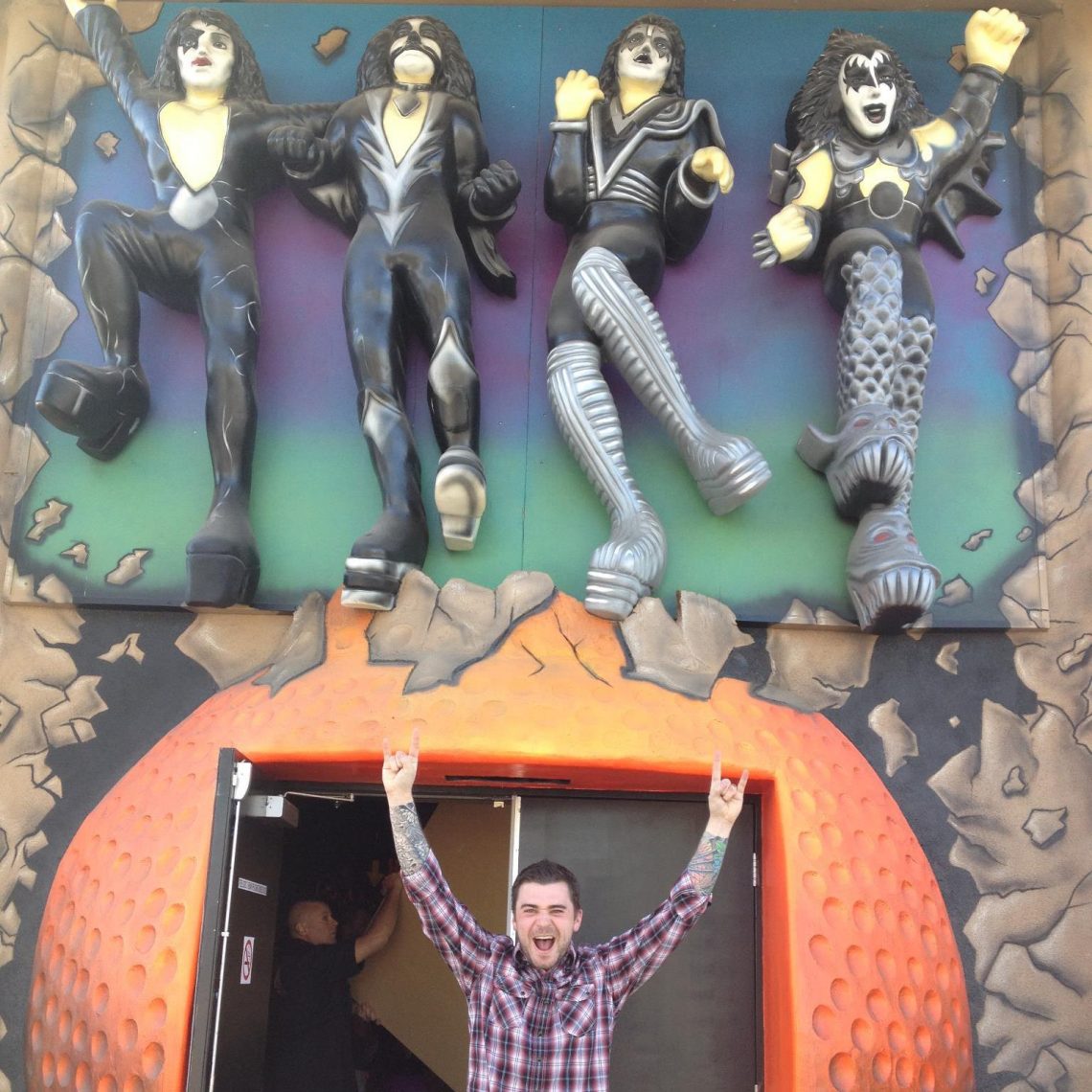 Joe Denby
21st November 2012
First of all thank you for reading this bit!
As a small child I gravitated towards my Dad's record player and used to rummage through his LP's. I found one with a lady in a black gown standing in a forest, on seeing what I found he said "Ah this is Black Sabbath, it's scary music. You want to listen?" Of course I did! From the moment those bells rang through the headphones and those opening chords corrupted my little eardrums I was warped and beyond saving!
It's a similar story to yours I'm sure, After spending my childhood listening to my Dad's records and then as a teenager branching off on my own and buying my own albums and going to gigs I've become a metal obsessive. I still spend more money than I can afford on albums and gigs and love debating and discussing music. From 16 to 30 I had been a vocalist in a number of metal and hardcore bands (nothing you would have heard of) Since 2012, I have been reviewing albums and gigs as well as conducting interviews with a variety of different bands, Some include members of Slayer, Kyuss, Armoured Saint, Cannibal Corpse, Soulfly and Black Sabbath…….well, Tony Martin! I also co-host The on-line radio show "The Rock Show with Gully and Joe."
I have a thing for championing the underdog and the under rated. (I can argue at great length at why The X Factor by Iron Maiden is a misunderstood masterpiece) I like to think I see things for what they are and look to give you the reader an honest, informative and above all fun read, these days listening to an album, and reading a bunch of reviews is part of the experience, picking up different angles and listening to an album with different perspectives.
Bottom line – I love this music and love to surround myself with others that do. The more I discover about it, the more I realise how little I actually know. I love the idea that there is an amazing album or band out there I've never heard of!
I look forward to your feedback and abuse, so lets have it!