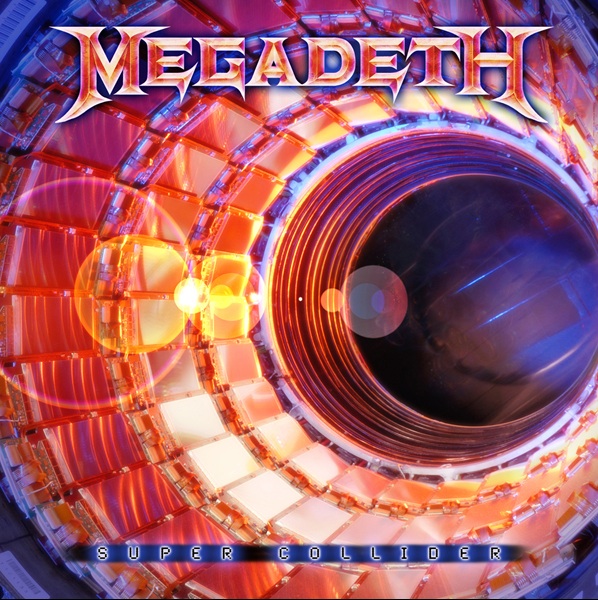 Megadeth – Super Collider
4th June 2013
Band: Megadeth
Album: Super Collider
Record Label: Universal
Release Date: 4th June 2013
Reviewed By: Howard Smith
I like Megadeth, been there since day one but I sort of tuned out after Youthanasia. I really liked Endgame though, got me interested in them again and so I got stuck into the back catalogue and all the albums I'd missed. United Abominations is class, I really rated that album.
Thirteen however was a step backward, pretty poor and as for this? I've been playing it, well trying. I would rather smear shit in my ears than listen to this audio abortion again. It's so bad that it started making me angry. My expectations were lowered for this album but not THIS low!
If any of us have unrealistic expectations it's because everyone from the "deth" camp has been raging about this album.! Dave said the last time everything came together so well for an album was Countdown To Extinction, this is just extinction. It would be a career ender for a younger band. Poor old Universal, they thought they were getting the creative genius behind some of metals more recent masterpieces and what they got was a washed up, sober, bible bashing loon who has lost the ability to apply quality control, or in fact produce quality of any sort.
Most of it is just mid paced dreary, middle of the road, bumbling rubbish. Dave mumbles (at best) over a stock riff for 3/4/5 minutes, some solos, end. For anyone still hoping for a saving grace? There isn't one. Yes Dave's solos are up to his usual standard but who cares when they're being played over this slow, lingering sonic torture. As for the lyrics? They come across something akin to a dyslexic monkey's suicide note. The juvenile musings of a broken mind. 
I fear Dave and the boys will continue to take a collective dump all over their legacy until even the great work they did in the past will be tainted by such lacklustre, uninspired drivel.
Please remember, I like(d) Megadeth but this is just, well, Mega shit.
Score: 1 out of 10