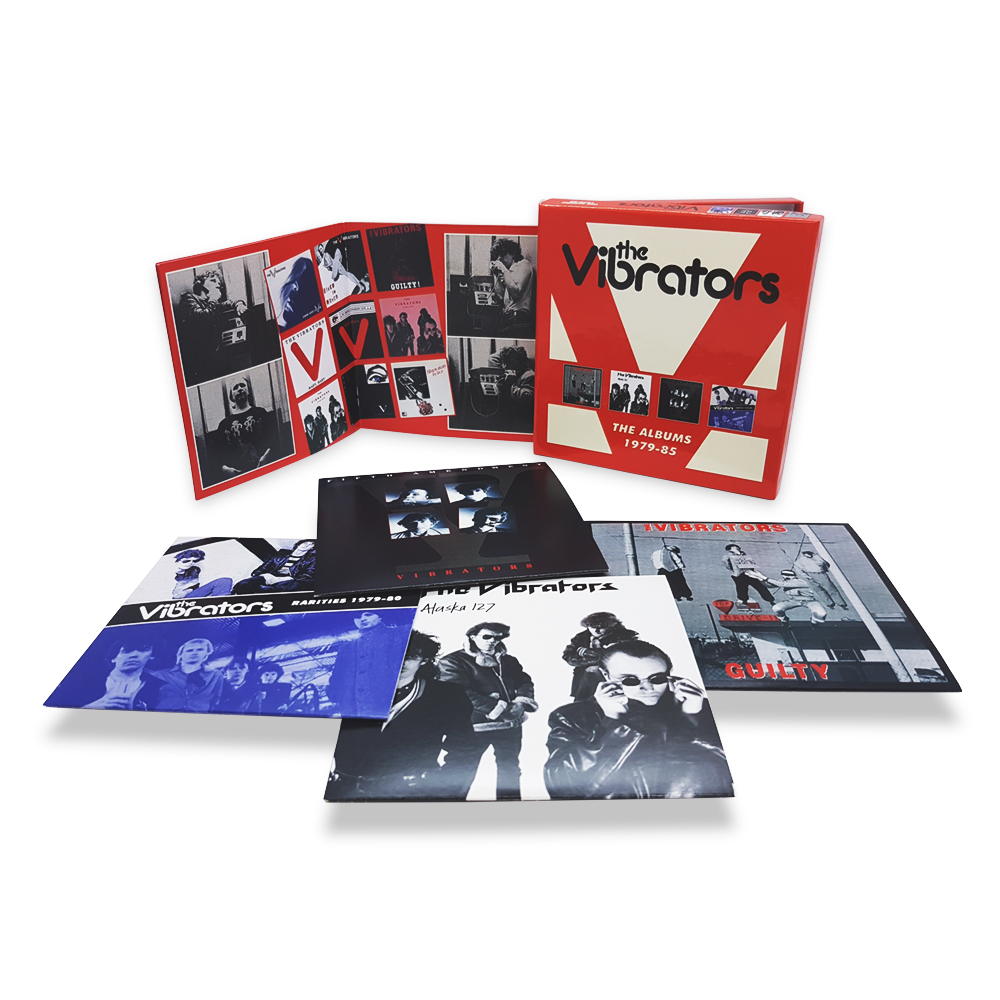 THE VIBRATORS: THE ALBUMS 1979 – 85, 4CD CLAMSHELL BOXSET
14th May 2018
Legendary punkers The Vibrators follow-up last years The Epic Years 1976 – 1978 box set. Once again this is a 4 CD box set which is off set yet again with a fourth disc of rarities.
Guilty, Alaska 127 and Fifth Amendment albums make their appearance in this box. All appearing with original album artwork and sounding better than ever, and the added bonus tracks on these 3 albums just add to the quality of the original albums. Such gems as Dragnet, Hang Ten and Blown Away By Love are just a few of the added tracks.
As with the previous box, its disc 4 which is worth the admission on its own. 9 demo tracks from the aborted 1979 album are here in their entirety. Couple with a further 9 songs from a very short-lived version of The Vibrators, including the original version of Disco In Moscow which was covered by Die Toten Hosen way back in 1986. There's also a great cover of the classic Gimme Some Lovin'

The box set itself is yet again a very lavish affair. A strong and sturdy clamshell box, with the 4 albums housed in their own cardboard replica album covers. If that's not enough, there's even a booklet full of memorabilia pictures and liner notes giving you a bit of background on the albums that are contained within.
Superb value for money and a very handy set to add to the collection.
Score 8.5/10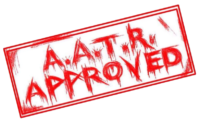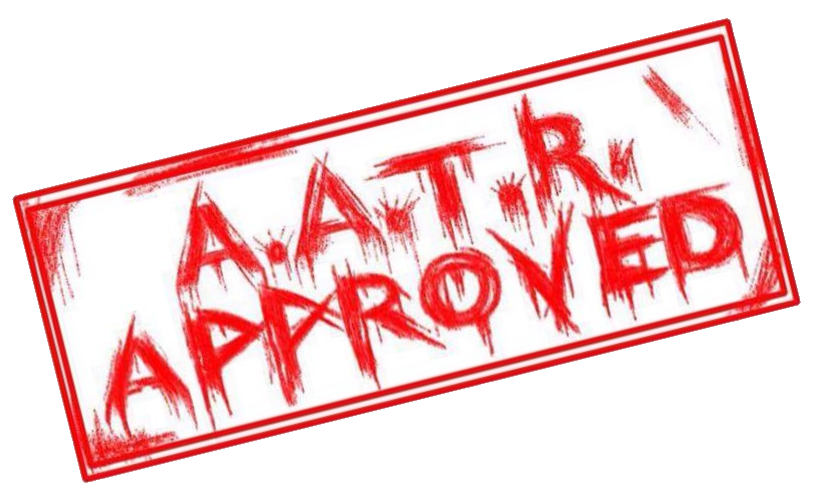 Track List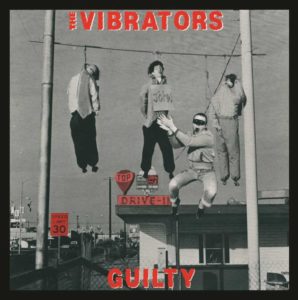 DISC ONE:
GUILTY
1. WOLFMAN HOWL
2. ROCKET TO THE MOON
3. SLEEPING
4. PARTIES
5. JUMPING JACK FLASH
6. WATCH OUT BABY
7. DO A RUNNER
8. WE NAME THE GUILTY
9. BABY, BABY
10.FIGHTER PILOT
11.THE DAY THEY CAUGHT THE KILLER 
12.KICK IT
13.A DOT AIN'T A LOT
14.CLAWS IN MY BRAIN
BONUS TRACKS
15. DRAGNET
16.HANG TEN
17.GUILTY (SINGLE VERSION)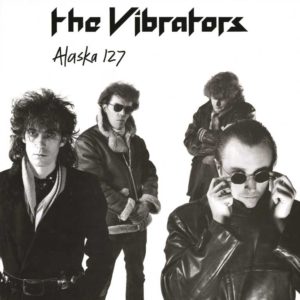 DISC TWO:
ALASKA 127
1. AMPHETAMINE BLUE 
2. SOMNAMBULIST
3. BABY BLUE EYES
4. PEEPSHOW
5. 4875
6. 3-D JESUS
7. JESUS ALWAYS LET YOU DOWN 
8. FLYING HOME
9. SHADOW LOVE
10.MX AMERICA
11.FLASH FLASH FLASH 
12.PUNISH ME WITH KISSES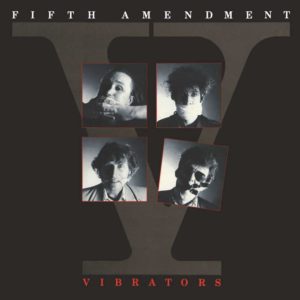 DISC THREE 
FIFTH AMENDMENT
1. BLOWN AWAY BY LOVE 
2. RIP UP THE CITY
3. TOMORROW IS TODAY 
4. WIPE AWAY
5. TOO LATE FOR LOVE
6. THE DEMOLISHERS
7. RUNNING RIGHT INTO YOUR HEART 
8. FRANKENSTEIN STOMP
9. CRAZY DREAM
10. CRIMINAL
BONUS TRACKS
11.BLOWN AWAY BY LOVE (7" VERSION)
12.STILL NOT OVER YOU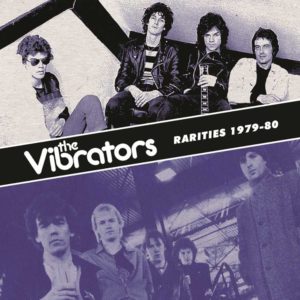 DISC FOUR:
RARITIES 1979-80
THIRD ALBUM DEMOS
1. FIGHTER PILOT
2. PUSHIN' TOO HARD
3. SPLITTING UP
4. TICKET TO PARADISE
5. STITCH YOU UP
6. SHE'S A BOY
7. GOIN' UPTOWN
8. RAIN RAIN RAIN
9. VIPERS IN THE DARK
THE KIP RECORDINGS 
10.GIMME SOME LOVIN'
11. POWERCRY
12.DISCO IN MOSCO 
13.TAKE A CHANCE
14.ALL YOU NEED IS A NAME 
15.I THINK YOU'RE LOVELY 
16.STRANGE KINDA WORLD 
17.LOVIN' MACHINE
18.I CAN'T GET NO ANSWER
Release Date
25th May 2018
Label
Captain Oi
For all thing The Vibrators click HERE, to purchase the set, click HERE
The Vibrators are still as active today as they were back in the day, just check out 2018's tour dates. The band has never been so busy.
Sat. 26 May. LONDON, Islington Assembly Hall (supported by Menace and Time To Kill)
Sat. 9 June. BRIGHTON, The Albert (see more about gig in The Brighton & Hove News: Twitter, and FaceBook)
Fri. 15 June. BIRMINGHAM, The Castle 
Sat. 23 June. NORTHAMPTON, Roadmenders (MIND charity album release gig)
Sun. 5 Aug. BLACKPOOL, Rebellion, Opera House
Sat. 11 Aug. BOGNOR REGIS, Pier Bar
Fri. 17 Aug. LONDON, Water Rats
Sat. 18 Aug. BRIGHTLINGSEA, (private party) 
Fri. 24 Aug. HALIFAX, The Lantern
Sat. 20 Oct. WELLINGBOROUGH, (private party)
Fri. 26 Oct. NORWICH, Waterfront (with 999)
Sat. 3 Dec. WOLVERHAMPTON, Robin 2 (with Vice Squad)
Fri. 16 Nov. GLASGOW, Ivory Blacks
Sat. 17 Nov. GATESHEAD, 3 Tuns
Sat. 24 Nov. LILLERS (F), L'Abbatoir
Sat. 1 Dec. LONDON, CAMDEN TOWN, Dublin Castle
Sat. 8 Dec. GOSPORT, The Clarence (Gosport Punkfest)
Sat. 15 Dec. WELLINGBOROUGH, Horseshoe